Today marks the 100th birthday of the work about which I've blogged more than anything else, so it wouldn't be rite not to post something. I have a little something in the works for next week, but here's a quick recap of my Rite writings to date:
Or, if you prefer, most of those links can be found within this festive little
collage map from 2012
: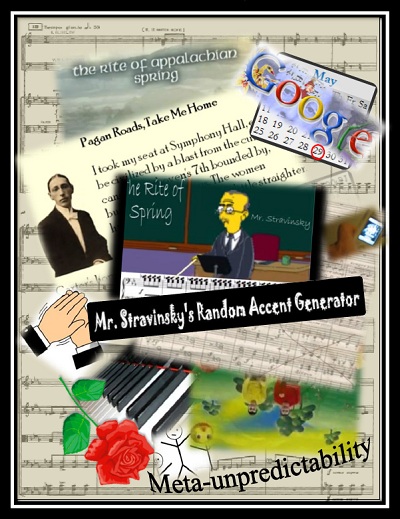 Happy Rite Day. Hope you have a riotous time!